Jony Ive on Apple Watch: 'Everything We Did Was in the Pursuit of What We Thought Was the Best Solution'
Apple's design chief Jony Ive, who is responsible for overseeing the creation and design language of almost all of Apple's products, even down to its stores and campuses, recently sat down for an interview with Benjamin Clymer, the founder of watch-focused site Hodinkee.
Ive shared details on the creation process behind the Apple Watch, some of Apple's inspiration for the device, and the experts the company consulted with, along with background on the first watches he purchased, Apple's focus on health, what he finds inspiring, and more.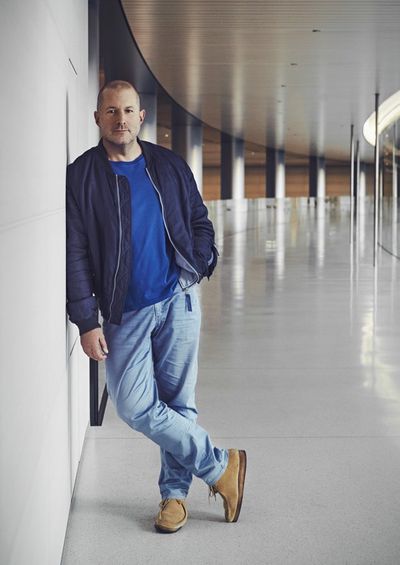 Ive's first watch of note was an Omega Speedmaster, which he says he bought in 1992 on a trip to Kowloon. Ive says he was "utterly seduced" by its use in space exploration. "Somehow it epitomizes the optimism, ambition, and courage of invention," he said. Ive said he also admires the Nautilus by Patek Philippe, which he describes as a "bizarre, bizarre object."
According to Ive, Apple CEO Steve Jobs had no particular interest in watches, and so early discussions for the watch didn't take place until 2012, a few months after Jobs passed away. The death, said Ive, caused Apple to "think about where we wanted to go" and what trajectory Apple was on as a company. Apple was also exploring its contribution to its users. "I think, incontrovertibly, that Apple since the 1970s has made difficult-to-comprehend and inaccessible technology easy to understand and accessible."
The Apple Watch, with its focus on the personal, was the next logical step in device development, and its creation was different from many of the products that came before it because there were existing references. "Normally there are no parallel products from which to learn," said Ive. Given the historical context of the watch, though, Apple did something "highly unusual" and consulted a range of experts.
Ive says Apple asked seven experts for their assistance with the Apple Watch while it was still in development, and he provided details to Hodinkee. Apple consulted Will Andrewes (a horologist with 40 years of expertise), Jonathan Betts (Curator Emeritus at the Royal Observatory), Dominique Fléchon (a specialist in antiquarian horology), Grégory Gardinetti (Fondation de la Haute Horlogerie historian), Claudia Hammond (a writer and psychology lecturer), David Rooney (Keeper of Technologies and Engineering at the London Science Museum), and Chris Lintott (an astrophysicist at the University of Oxford). Marc Newson, who Ive said is his best friend, was also involved in the Apple Watch's development as he had designed several watches in the past.
Apple wasn't aiming to solve a particular problem with the Apple Watch, according to Ive. It was more so a "matter of optimization - of opportunity." In the vein of "opportunity" Ive also alluded to future Apple Watch development and how much more impressive the idea of opportunity is to him because he knows the technology Apple has in development.
You can look at Apple Watch in terms of trade docs - what it does, etcetera - or you can look at what would be possible if you knew that you had this much technology with you at all times. Many of us have our phones with us all the time, but they aren't connected to you. Imagine having something this powerful with you at all times, and what opportunities that might present to the user.

That the opportunity is phenomenal. Particularly when [you] don't understand just where we are today in terms of technology and capability, but where we are headed.
Despite the early input from horological experts and the storied history of the watch, Ive says there were no homages in the Apple Watch. "Everything served a purpose," said Ive. "Everything we did was in the pursuit of what we thought was the best solution." Ive used the digital crown as an example, which he said "took a modicum of courage" to implement with Apple's typical disposition towards "direct manipulation."
According to Ive, one of Apple's aims with the Apple Watch was to "broaden how relevant we were," which is why the company explored new materials like the gold and ceramic that's been used for higher-end Edition watches. Ive says that working in gold and ceramic was "purposeful" for expanding "who Apple is" and from a materials science perspective as it will help with the development of future products.
Health-based capabilities were "an early and significant focus" of the Apple Watch, and Ive says that feedback from customers who have had health benefits from the Apple Watch has been hugely motivating. In fact, he says that he finds customer feedback much more motivating than Apple's new position as the largest watchmaker by revenue.
I am honestly far more motivated by hearing from one customer who believes that the Watch has materially improved his or her life. It's a privilege to work on products that people develop an affection for and that become an important and positive part of their daily lives.
The full Ive interview, which goes into much greater depth on many topics surrounding Apple Watch development, can be read over at Hodinkee.