Apple Updates Made For iPhone Licensing Program With USB-C Ports, Lightning to 3.5mm Output Cable
Apple recently updated its Made for iPhone/iPad/iPod (MFi) licensing program to include specifications for USB-C ports and a Lightning to 3.5mm output cable (via 9to5Mac).
With the new specifications, accessory makers will be able to include USB-C ports on MFi-certified charging accessories designed for the iOS and Mac, with those accessories able to use the USB-C cables that ship with new Macs.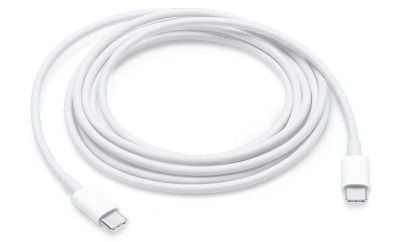 Third-party MFi accessories that include Lightning ports are able to offer passthrough charging, but Apple's new specifications do not allow the USB-C port built into an accessory to be used for passthrough charging or syncing of an iOS device.
Apple's documentation suggests speakers and battery packs could benefit from the use of a USB-C port for charging purposes.
As for the Lightning to 3.5mm stereo output plug, it is designed to let users connect to a 3.5mm input using a Lightning port on an iOS device, something that was previously only possible with adapters.
Apple also recently revamped its Made for iPhone/iPad/iPod logos, introducing support for the San Francisco font and replacing device icons with standard Apple logos.