Some HomePod Owners Still Plagued With Setup Issues
Days after the HomePod was released, there are still some new HomePod owners who are unable to use their new speakers due to HomeKit and Wi-Fi-related setup errors.
Because it's controlled entirely through Apple's Home app, HomePod connects to HomeKit and relies on a functional HomeKit setup to function properly. Based on reports on Reddit, the Apple Support Communities, and the MacRumors forums, there are a handful of different errors people are running into.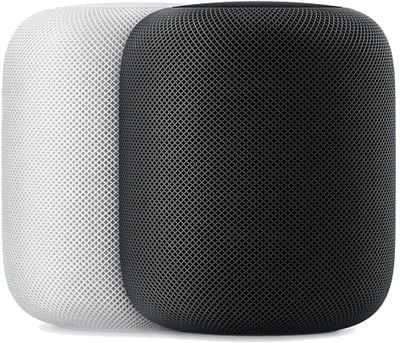 The most common issue seems to be error -6722 or a blank white screen when setting up HomePod, caused by a bugged HomeKit setup. According a HomePod troubleshooting document Apple published this week, there are several possible fixes for the issue.

First and foremost, devices need to be running the latest version of iOS (iOS 11.2.5 or iOS 11.3 if you're on a beta) and both the Music and Home apps need to be installed on your device. HomePod also requires both two-factor authentication and iCloud Keychain to be turned on.
If these settings are enabled and you're still seeing the error message and a screen in the Home app that says "Loading Accessories and Scenes," Apple says to let the Home app load for 30 minutes or longer until an option to erase and reset app comes up. It's not immediately clear that you need to run the app for so long to get to that erase option, so make sure to leave it open and running for the full period of time to get to the reset menu.


We had our own issues here at MacRumors, and one of our HomePod setups wasn't fully functional. We weren't running into the error message above, but none of the HomePod's settings were available. We were able to fix this issue by opening up the Home app, tapping the location arrow at the top left of the device, and choosing the "Remove Home" option to nix our current HomeKit setup.
After doing that and creating a new Home with a HomeKit device before attempting to re-add the HomePod, we were able to successfully set up the HomePod with HomeKit, so that's something other HomePod users with issues might want to try.
Other people have had success resetting the HomePod and trying again, logging out of iCloud, and resetting Wi-Fi, but redoing the HomeKit setup entirely seems to be the most reliable fix. There are. however, instances where even these fixes have not worked for a bugged HomeKit setup, and in that situation, you're going to need to get in touch with Apple Support for more advanced troubleshooting.
If you're running into a different setup issue, such as a failed Wi-Fi connection, it's worth noting that HomePod requires a WPA/WPA 2 Wi-Fi network. Some MacRumors readers were having problems with HomePod not properly recognizing their WPA network, and a reliable fix appears to be unplugging the HomePod and tweaking Wi-Fi settings to disable both auto join and audio login. HomePod does not work with Enterprise Wi-Fi setups or public or subscription networks with sign-in requirements.
Having ongoing HomePod issues with your own HomeKit setup? Let us know in the comments.