Apple to Charge $279 to Repair or Replace a Damaged HomePod Without AppleCare+
Apple today updated its HomePod support website with out-of-warranty service pricing for the speaker, which is arriving to customers in the United States, United Kingdom, and Australia starting today.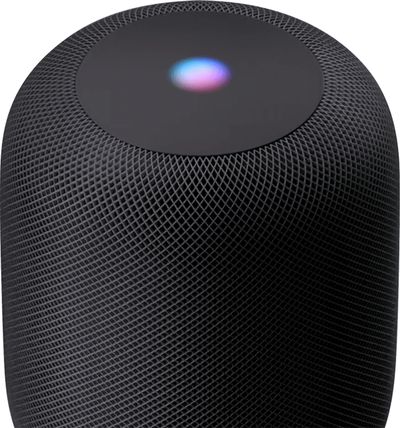 HomePod owners who do not purchase AppleCare+ will pay $279 in the United States, £268.44 in the United Kingdom, and $399 in Australia for Apple to repair or replace a HomePod with any damage, unless the issue is the result of a manufacturing defect covered by Apple's limited one-year warranty.
HomePod service can be obtained with an appointment at an Apple Store or an Apple Authorized Service Provider. Apple also offers to send customers a box to ship their HomePod to its repair center for an additional fee of $19.95, £13.44, and $29.95 in the United States, United Kingdom, and Australia respectively.
HomePod costs $349 in the United States, £319 in the United Kingdom, and $499 in Australia, meaning Apple's replacement fee is 80 percent of the cost of a brand new one, so AppleCare+ could be worthwhile.
AppleCare+ extends a HomePod's hardware coverage to two years from its original purchase date, and adds up to two incidents of accidental damage coverage, each subject to a service fee of $39 in the United States, £29 in the United Kingdom, and $55 in Australia, plus the upfront cost of the plan.

Is it worth it to buy AppleCare+ for HomePod?
We've put together a chart to compare the potential costs of replacing a damaged HomePod with and without AppleCare+ in each country:

Since the HomePod is more of a stationary product placed on a desk or kitchen countertop, many customers may opt against purchasing AppleCare+ for the speaker. But if you have children or pets, or worry about splashing it in the kitchen, then it may be worth considering AppleCare+ for its potential savings.