Apple Considering Offering Rebates to Customers Who Purchased Full-Price iPhone Batteries
Apple is considering providing rebates to customers who purchased full-price iPhones before its reduced-cost $29 battery replacements were made available, reports Recode.
Apple confirmed that it is exploring the option following an inquiry from U.S. Senator John Thune, who asked whether Apple would offer rebates to customers who had already purchased new batteries at higher prices.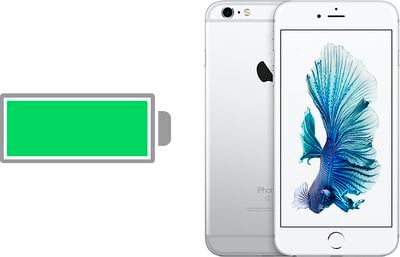 Has Apple explored whether consumers who paid the full, non-discounted price for a replacement batter in an effort to restore performance should be allowed to seek a rebate for some of the purchase price?"
Apple vice president for public policy Cynthia Hogan answered Thune's inquiry today and said that Apple is indeed looking into whether a rebate program can be provided to customers. "Yes, we are exploring this and will update you accordingly," she told Thune.
Apple began offering customers with an iPhone 6 and newer low-cost $29 battery replacements starting in December following outrage over the company's decision to introduce an iPhone-slowing power management feature in older devices.
Though the power management feature was first introduced in iOS 10.2.1 early in 2017, the details behind how it works were not fully discovered or explained by Apple until December. As it turns out, in older devices with degraded batteries, the power management feature can result in processor throttling at times of peak usage. Replacing the battery in affected devices solves the problem.
When Apple made $29 battery replacements available to customers in late December it also provided some customers who had already made a purchase with refunds, but the company limited refunds to batteries purchased on or after December 14. Customers who purchased a replacement battery before December 14 at the full $79 price have not been able to get their money back.
Should Apple make a rebate program available to customers who previously made a battery purchase, it would presumably cover customers who purchased replacement batteries earlier in the year.