Apple employees will be able to purchase one of Apple's new HomePod speakers at a significant discount, with Apple dropping the price by 50 percent for its staff members. Several Apple employees have taken to Twitter to share news of Apple's generosity, and Bloomberg's Mark Gurman has confirmed the discount.
In the United States, the HomePod is priced at $349, so employees will be able to purchase it at a discounted rate of around $175.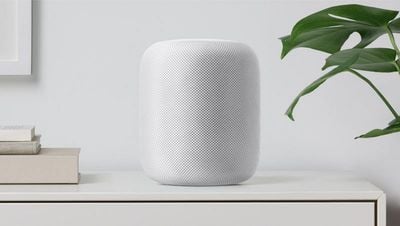 By offering the HomePod to employees at a reduced rate, Apple will ensure that some of its retail staff get hands-on real-world experience with the new speaker, allowing them to better assist customers with the device.
Apple also provides these kinds of discounts as a thank you to employees for all of their hard work, as a new product launch often entails a redecorating, training, and other behind-the-scenes efforts.
Apple offered a similar discount program for the Apple Watch when it launched in 2015, allowing employees to purchase any stainless steel or Sport Apple Watch model for personal use at a 50 percent discount.
The HomePod is available for purchase now from the online Apple Store, and it will officially launch on Friday, February 9.