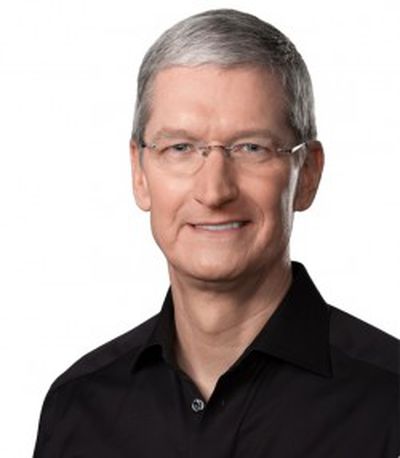 Apple CEO Tim Cook recently took the time out of his busy schedule to do an interview with high school student Rebecca Kahn, and her account of the interview was shared today by the National Center for Women & Information Technology as part of a new "Innovator to Innovator" series to celebrate the upcoming 2018 Aspirations in Computing Awards.
Kahn says that she first emailed Cook when tasked with interviewing a person of interest in technology during her computer class at Porter-Gaud School in Charleston, South Carolina. She wasn't expecting a response, but Cook read her email and agreed to do the interview with her.
Kahn and Cook discussed several topics that are regular favorites of Cook's, including the importance of learning to code at a young age, advocating for more women in tech leadership roles, and the importance for companies to treat everybody with "dignity and respect."
Cook told Kahn that his aim in life is to "work for some higher purpose" that he sees as his "North Star," a goal that has influenced his time at Apple.
Apple is "all about doing just a few things, but the few things that we do, we want to make the very best in the world. Because we believe those make a much larger difference in the world than if we were to focus on just making the most."

While he openly admits to his failures, Tim also optimistically regards them as lessons to avoid repeating. Whenever he feels discouraged, he tells himself to "keep your eye on your North Star, and keep moving" because the "worst thing to do would be to fail and quit. Failure is just temporary, but quitting lasts forever."
Kahn's full account of her interview with Cook, which covers more thoughts from Cook and her impression of the Apple CEO is available on the Aspirations in Computing site.
The National Center for Women & Information Technology plans to share additional conversations that Apple executives have had with Aspirations in Computing community members in future additions to the "Innovator to Innovator" series.
Note: Due to the political nature of the discussion regarding this topic, the discussion thread is located in our Politics, Religion, Social Issues forum. All forum members and site visitors are welcome to read and follow the thread, but posting is limited to forum members with at least 100 posts.