iPhone 8 Was Nearly World's Top Google Search This Year
Hurricane Irma, iPhone 8, and iPhone X were three of the world's most popular search terms on Google this year, according to the company.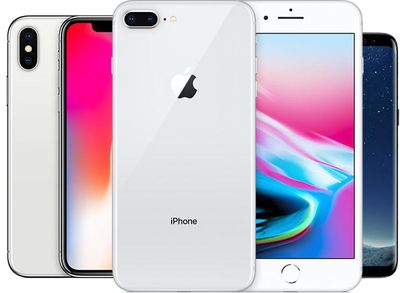 While the results make it look like the iPhone 8 is more popular than the iPhone X, it's important to consider that Apple's flagship smartphone was more commonly referred to as the iPhone 8 in rumors until a leaked version of iOS 11 essentially confirmed its stealthier name back in August.
In the consumer tech category, the iPhone 8 and iPhone X were the highest trending search terms in 2017, ahead of the Nintendo Switch, Samsung Galaxy S8, and Xbox One X in the top five globally. In the United States in particular, the iPhone 8 Plus was the sixth-most trending search term.
Google Trends outlines other popular search terms in its Year in Search 2017 categories, including actors, athletes, car brands, exercises, movies, recipes, songs and lyrics, sports teams, TV shows, and world events.
The results are
similar to last year
, when the iPhone 7 was the top trending smartphone brand on Google, but the second most trending search term overall behind smash-hit game Pokémon GO.