American Express, Mastercard and Discover to Eliminate Signature Requirement for Purchases in April 2018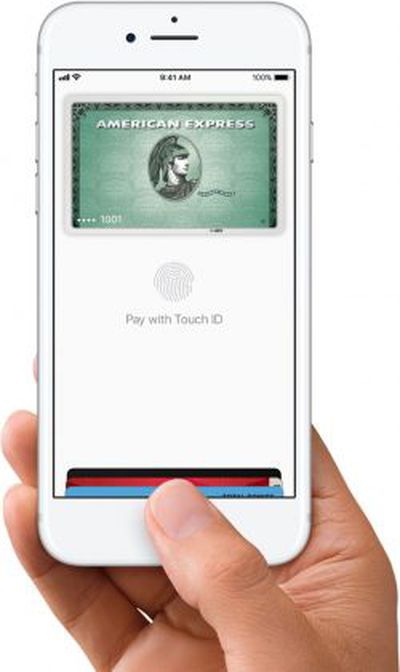 American Express today announced plans to eliminate signature requirements when customers make credit or debit card purchases, joining both Mastercard and Discover.
All three companies plan to stop asking customers to provide a signature when making a purchase in the United States and Canada starting in April of 2018. The change is designed to allow for a more consistent, streamlined, and speedy checkout experience for both merchants and cardholders.
Credit and debit card companies have long required signatures for purchases as an added security measure, but with technology improvements that include contactless payments and the adoption of EMV chip technology, signatures are no longer a necessity.
"The payments landscape has evolved to the point where we can now eliminate this pain point for our merchants," said Jaromir Divilek, Executive Vice President, Global Network Business, American Express. "Our fraud capabilities have advanced so that signatures are no longer necessary to fight fraud. In addition, the majority of American Express transactions today already do not require a signature at the point of sale as a result of previous policy changes we made to help our merchants."
American Express has already phased out signature requirements for purchases under $50 in the United States, as have other credit card companies, and the complete elimination of the signature is a shift that consumers are likely to welcome.
Doing away with signature requirements for credit and debit card transactions will also streamline the Apple Pay process in the United States when using a Mastercard, Discover, or American Express card. With Apple Pay, a signature can on occasion be required for purchases over $50 in the United States, a step that may be eliminated once the card changes are introduced.
Apple Pay customers in other countries that have similar restrictions may also see them lifted when using American Express, but there are locations like Canada where contactless payments are not permitted for large purchases. In these situations, there will be no improvements to the Apple Pay process.
While Mastercard and Discover have said the change applies to the United States and Canada, American Express plans to eliminate signature requirements globally on purchase transactions of all amounts. Merchants are, however, still able to collect signatures if required to do so by an applicable law in a particular jurisdiction.