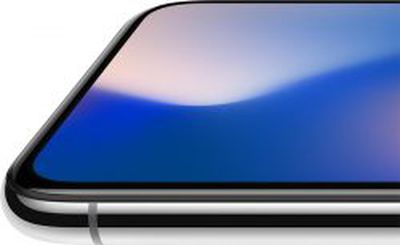 OLED panels are expected to penetrate up to 30 percent of the smartphone display market by 2018 through increasing adoption by smartphone vendors, according to industry sources (via DigiTimes).

The supply of OLED panels will remain constrained in the first half of 2018 as Samsung Display will continue to be the sole supplier that can mass-produce the panels, while rivals including LG Display, Japan Display (JDI) and Sharp may start volume production of OLED panels in the second half of 2018 at the earliest, indicated the sources.
Tellingly, that penetration rate could climb higher if the burn-in issue related to OLED panels could be solved, according to cited sources. Multiple reports surfaced in October about potential screen burn-in or image retention issues with Google's new Pixel 2 XL smartphone.
For its part, Apple says the iPhone X has been engineered to be the "best in industry" at reducing burn-in effects, but a support document published by Apple suggests burn-in is still a problem that some users could potentially see over time.
Apple will launch a trio of new iPhone models in 2018, including 5.8-inch and 6.5-inch models with OLED displays and a 6.1-inch model with an LCD display, according to respected KGI Securities analyst Ming-Chi Kuo.
Apple has reportedly also expressed interest in buying advanced LCD panels from Japan Display for use in some of its iPhones next year. OLED displays offer sharper contrast and brighter colors than traditional LCD panels, but cost and supply issues are an ongoing concern for Apple, and are likely to slow down any full transition to the technology.
Japan Display's advanced LCD panels, which it calls Full Active LCDs, are said to match or exceed some of OLED's advantages at a lower cost, and Apple is interested in procuring them for use in at least some iPhones set to debut in its 2018 smartphone line-up, according to The Wall Street Journal.
Meanwhile, supply constraints of OLED panels are providing current TFT-LCD makers with additional time to seek alternatives to further strengthen their competitiveness, said DigiTimes' sources.