Apple CEO Tim Cook: We're Getting as Many iPhone X as Possible to Customers 'as Soon as Possible'
During today's earnings call for the fourth fiscal quarter of 2017, Apple CEO Tim Cook commented on iPhone X demand. While he was unable to predict when Apple would reach supply/demand balance for the device, he said that Apple is ramping up output week by week and aiming to get the new smartphone out to customers "as soon as possible."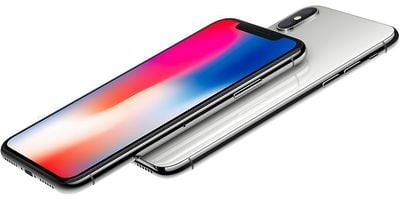 The ramp for the iPhone X is going well, especially considering that the iPhone X is the most advanced iPhone we've ever created and it has lots of new technology in it. So we're really happy that we're able to increase week by week what we're outputting and we're going to get as many of them as possible to customers as soon as possible.
Cook went on to say that iPhone X orders are "very strong" for both direct customers and the company's channel partners throughout the world and Apple is excited for the device to get into the hands of its customers.
"I'm told we had several hundred people waiting in Sydney," Cook said. "We're getting similar reports across that region."
Cook also commented on iPhone 8 and 8 Plus sales. He refused to talk about mix, but he said that when the two devices launched, they instantly became Apple's top two selling products. When it comes to the iPhone 8 Plus, for the period of time Apple can measure to date, it saw the fastest start of any Plus model. "That for us was a bit of a surprise," said Cook. "A positive surprise, obviously."
Cook said that it's difficult to predict how iPhone 8 and iPhone X sales will ultimately pan out because this is the first time Apple has offered three iPhones at the same time, and with the iPhone X just launching, it's just today that customers are able to take a look at all three products. "We'll see what happens there," said Cook.
On the topic of iPhone X pricing elasticity, Cook pointed out that many people pay for the iPhone month by month. At carrier prices that start somewhere around $33 per month, that's "less than a coffee a day at one of these nice coffee places." Customers are also increasingly trading in their devices, which offsets the cost of the device.
"It's important to put it in that context," Cook said. "We price for the value we're providing. We're not trying to charge the highest price we can get or anything, we're just trying to price it for what we're delivering."