iPhone X App Switching Demoed in New Video as Apple Revamps Homepage Ahead of Pre-Orders
Following the debut of the iPhone X in September, Apple employees have been using the device in public, leading to a range of "in the wild" iPhone X photos and videos showing off new features and the device's revamped design.
The latest iPhone X video is short but demos a new app switching feature that's unique to the device. On iPhone X, you can swipe left or right on the display to quickly switch between apps, a process that's smooth and seamless in the video that was discovered on Imgur and then shared on Twitter.
Apple did demonstrate this gesture on stage when the iPhone X was introduced, but the video gives a clearer look at how well it works.
On previous devices, app switching was largely initiated through the Home button, but with no Home button available, Apple found a simpler, more intuitive solution for the iPhone X. iPhone X users will also be able to use a swipe upward and hold gesture to get to the traditional card-based app switching interface.
In other iPhone X news, Apple tonight revamped the Apple.com homepage to focus solely on the iPhone X ahead of pre-orders.
The page has an iPhone X front and center along with the pre-order time, and it features several animated sections highlighting various iPhone X features like the edge-to-edge display, Face ID, the TrueDepth Camera, the improved rear camera with Portrait Lighting, the A11 Bionic processor, and wireless charging.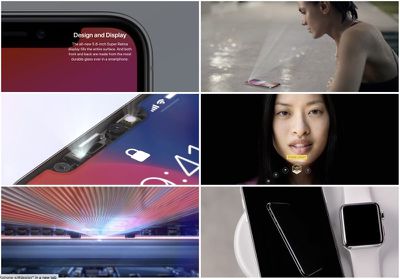 iPhone X pre-orders will kick off in just two days on Friday, October 27 at 12:01 a.m. Pacific Time. The first pre-orders will begin arriving to customers on Friday, November 3, the official launch date for the iPhone X.