Apple has pledged to donate $1 million to fire relief efforts in Northern California, reports the San Francisco Chronicle.
In addition to donating $1 million, Apple will also match employee donations two-for-one.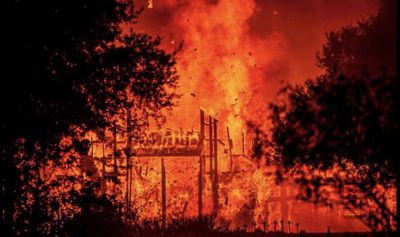 Tim Cook on Tuesday said Apple would donate to relief efforts, but at the time, he did not specify a dollar amount.
Our thoughts are with our Bay Area friends & neighbors affected by wildfires. Please stay safe! Apple is donating to aid relief efforts. — Tim Cook (@tim_cook) October 10, 2017
There are several fires raging in Napa, Sonoma, and Santa Rosa, California, a popular area known as "wine country." Fires in Southern and Northern California are common in October, a dry month often impacted by dry, high-speed Santa Ana/Diablo winds, which makes for deadly fire conditions.
The fires in Northern California are the worst that have been seen in recent years, and the deadliest in terms of structures destroyed and people killed. 23 people have died and hundreds are marked as missing.
Fires first started on late Sunday night and have raged on since then. Even today, Thursday, the fires remain almost entirely uncontained and thousands of people are still evacuating from their homes.
Other tech companies have also pledged donations. Facebook will also donate $1 million, while Google will donate $500,000.