Kuo: Reports of iPhone 8 Sales Woes 'Overdone' and 'Excessively Negative'
Reports of lower than expected first weekend iPhone 8 sales are "overdone," KGI Securities analyst Ming-Chi Kuo told investors in a new note sent out this evening. Kuo says that based on estimates of iPhone 8 production and research data from Localytics, the market is "excessively negative" on iPhone 8 sales.
According to Kuo, first weekend sales of the iPhone 8 were not weak, but stable. He believes Apple is expecting a 50/50 demand split between iPhone X and iPhone 8 and 8 Plus, and sales of the latter two devices are on target when taking that into consideration.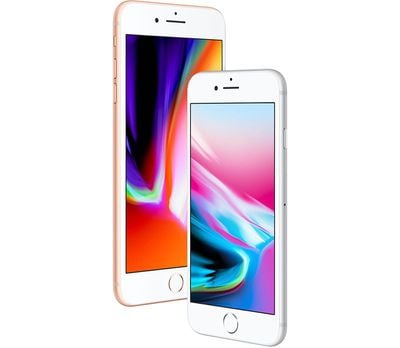 We previously estimated the production weighting of new 2017 iPhone models at roughly 50% iPhone X and 50% iPhone 8/ 8 Plus. This matches what we believe is Apple's (US) estimate for demand. At first glance, the combined first-week adoption rate for the iPhone 8/ 8 Plus might appear low (about half that of iPhone 6s/ 6s Plus and 7/ 7 Plus). However, this is due to the fact that the iPhone X is not included, not because iPhone 8/ 8 Plus first weekend sales have been weak.
Recent data from Localytics found that the iPhone 8 Plus is more popular than the iPhone 8, which Kuo says aligns with KGI's production-side observations. While sales were lower overall, the iPhone 8 Plus saw the strongest first weekend adoption rate of any Plus-sized iPhone to date.
We note that production of the iPhone 8 versus 8 Plus in 3Q17F is roughly split down the middle of a total of 16-18mn units. This reflects Apple's thinking that demand for these two models will be similar, at least in the early stages. In reality, according to Localytics, iPhone 8 Plus sales fared slightly better than those of the iPhone 8 during the first weekend, while the former's shipping time was longer, according to Apple's online store.
Kuo believes the market is negative on first weekend iPhone 8 sales because market analysts rely overmuch on observed sales momentum in unlocked/SIM-free channels such as the Apple Store, while overlooking sales momentum within carrier channels.
iPhone 8 lines outside of Apple retail stores were indeed shorter this year than in past years, says Kuo, but there was stable first weekend demand within carrier channels. Most people who camp outside of Apple Stores to purchase devices are "presumably hardcore Apple fans and heavy users" who are waiting for the iPhone X, which he says explains the perceived lack of demand.
Though Kuo believes first weekend sales of the iPhone 8 and iPhone 8 Plus are on track, he warns that iPhone 8 and 8 Plus shipment momentum may not be stable and needs to be closely monitored as the launch of the iPhone X approaches.