Skype today announced the release of a preview version of its next-generation desktop software, which is designed to emulate the redesigned mobile experience that it released in June.
The new version of Skype shares design elements with the mobile version, but it has been created for the desktop's larger screen. Microsoft calls it the "most expressive Skype ever" with livelier group chats, real-time screen and photo sharing, and more.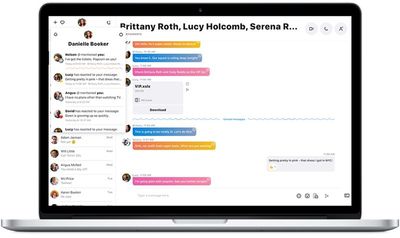 Skype's redesign features a new notification panel that displays mentions and message reactions, allowing users to better keep up with conversations.
There's a new chat media gallery for keeping track of photos and documents shared in a chat, and group calls feature in-call reactions with emoji that can be shared.


Skype Preview is available immediately for Mac users via the Skype Insider website.