Vivaldi web browser, the spiritual successor to Opera 12, reached version 1.11 on Thursday, bringing an improved Reader Mode, animation controls, and advanced accessibility features to the highly configurable Mac app.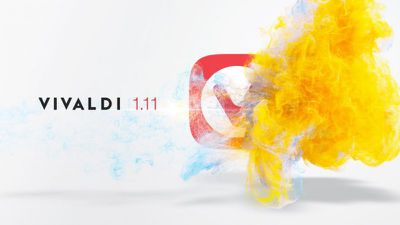 Vivaldi, which claims to be the most customizable browser for power users, has quietly been carving its own niche in the desktop web browser market and now boasts over 1 million users. The browser is aimed at staunch technologists, heavy internet users, and previous Opera web browser users disgruntled by Opera's transition to the Blink layout engine, which removed many popular features.


First up in v1.11, there are tweaks to Vivaldi's existing Reader Mode, which offers a clutter-free reading environment by stripping off unwanted advertisements, videos and other distractions. Users can now adjust the settings at the top of the page they're currently viewing in the Reader Mode, including the ability to choose the font type and size of the text, set the column width and line height, as well as select either dark or light background.


On top of those changes, Vivaldi's custom Themes add another dimension, allowing users to choose their custom Theme and apply it to the Reader Mode. Custom Themes in Vivaldi also have programmatic support to enforce minimal contrast, which aims to make the browser more comfortable for people with visual impairments.
Elsewhere, Vivaldi now offers a simple way of turning off GIF animations, for people who react to flashing images and want to avoid them. Clicking on the Toggle Images icon in the Status Bar at the bottom of the screen reveals three options for loading animations – always, once or never.


There's also an improvement to Editable Mouse Gestures in Vivaldi that let users execute a command with a simple movement of the mouse. In version 1.11, users have increased control over this feature with the ability to set the minimum stroke length for the gesture they want to register. Additional accessibility options in this version also include quick commands and keyboard shortcuts, and the ability to zoom on selected pages and set a zoom level on a per tab basis.
Vivaldi browser is a free download for Mac available directly from the Vivaldi website.