Feral Interactive has announced that popular stealth action game HITMAN is coming to macOS on June 20. Developed by Io Interative and published by Square Enix on PC and consoles in 2016, the critically acclaimed title is the first truly episodic triple-A game to make the transition over to Mac, according to Feral.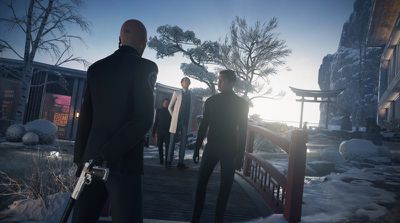 Within the HITMAN universe, multi-layered levels offer players vast scope for exploration, while the opportunity to employ devious distractions and disguises allows gamers to exploit their surroundings in a typical stealth manner. The PC title has been widely praised by reviewers for its high replay value and chapter variation.

As master assassin Agent 47, players will carry out contract hits on powerful, high-profile targets in exotic locations around the world. Each mission is set in a huge, intricate and heavily-populated sandbox level that offers players complete freedom of approach, challenging them to complete it in the most creative way possible.

From a glamorous Paris fashion show to Marrakesh's bustling markets and on to a luxurious Bangkok resort, each of HITMAN's locations is brimming with opportunities and secrets. Players will don disguises and create distractions to infiltrate restricted areas, then use weapons, found objects and environmental hazards to take out their targets and withdraw unseen.
HITMAN will be available from the Feral Store and Steam as HITMAN – THE COMPLETE FIRST SEASON, which includes all locations and three bonus missions, and will be priced at $59.99/£39.99/€49.99.
HITMAN
 for macOS will launch with support for AMD graphics cards only. Feral hopes to announce more details regarding support for Nvidia and Intel graphics cards shortly. The complete system requirements will be confirmed on release day.