Apple's AirPods are in stock today on Best Buy's website, with a free 2-day shipping option placing the wireless headphones to arrive later this week for customers in the United States. Faster one-day alternatives are available for around $20.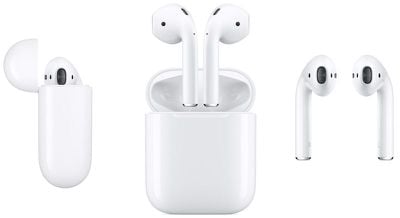 Users who purchase on Best Buy's website will also get free in-store setup and advice from Geek Squad.
AirPods have had a six-week shipping estimate on Apple.com since the launch last December, and Apple has yet to give any indication when the headphones might be available sooner for customers.
Update: Best Buy is no longer showing immediate shipping on AirPods. New orders are estimated to ship in approximately two weeks, which is still sooner than Apple's six-week estimate, but may be less certain.
Disclaimer: MacRumors.com is an affiliate partner with Best Buy and may get paid if you click one of the above links and make a purchase.