T-Mobile today introduced a limited time promotion to encourage Verizon customers with select iPhone models to switch to their network.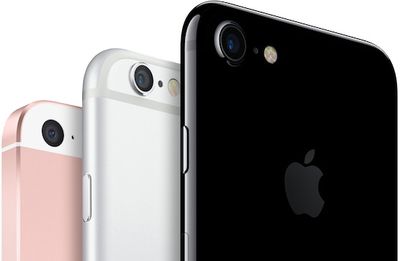 Starting May 31, when a Verizon customer with an iPhone 7, iPhone 7 Plus, iPhone 6s, iPhone 6s Plus, or iPhone SE brings their smartphone to T-Mobile, they'll be able to keep the device, and have any remaining monthly payments owing towards it paid off in full, whether it's $1 or $1,000.
The catch is that Verizon customers will be required to pay $15 per month for T-Mobile's Premium Device Protection Plus insurance program in addition to their new T-Mobile ONE plan. The insurance program protects an iPhone from loss, theft, and accidental damage.
A spokesperson for T-Mobile told MacRumors that the usual AppleCare+ perks of the Premium Device Protection Plus plan are not included since the iPhones switched over aren't purchased as new.
The offer will be available at T-Mobile stores across the United States next week. T-Mobile says the balance of any remaining device payments will be provided in the form of a digital prepaid MasterCard in approximately 15 to 30 days. Customers must remain with T-Mobile for 60+ days after switching.