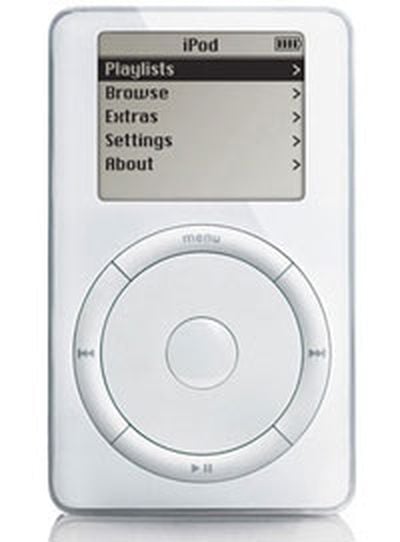 Licensing for MP3, the digital audio coding format that Apple used for music downloads on the original iPod, has officially ended. The announcement comes from The Fraunhofer Institute for Integrated Circuits (via NPR).
The Fraunhofer Institute owns the patent rights related to selling encoders and decoders of the format to developers, and recently announced that its "mp3 licensing program for certain mp3 related patents and software of Technicolor and Fraunhofer IIS has been terminated." This means that developer use of MP3 won't require a licensing patent anymore.
According to the Germany-based Fraunhofer Institute, this is because more modern digital audio coding formats have emerged, namely "Advanced Audio Coding," or AAC.
In an email to NPR, Fraunhofer director Bernhard Grill said that AAC is now the "de facto standard for music download and videos on mobile phones," because it's "more efficient than MP3 and offers a lot more functionality."

We thank all of our licensees for their great support in making mp3 the defacto audio codec in the world, during the past two decades.

The development of mp3 started in the late 80s at Fraunhofer IIS, based on previous development results at the University Erlangen-Nuremberg. Although there are more efficient audio codecs with advanced features available today, mp3 is still very popular amongst consumers. However, most state-of-the-art media services such as streaming or TV and radio broadcasting use modern ISO-MPEG codecs such as the AAC family or in the future MPEG-H. Those can deliver more features and a higher audio quality at much lower bitrates compared to mp3.
Today AAC is the format that Apple uses for music downloading on both iOS and macOS devices, after originally helping popularize the MP3 format with the first-generation iPod in 2001, which could store up to 1,000 songs that were encoded using MP3. The Fraunhofer Institute noted that MP3 is "still very popular amongst consumers" and is expected to stick around on legacy devices for a few more years.
This article was edited to note that the patents related to MP3 have expired, not the format itself.