Apple Buys Rights to 'Clive Davis: The Soundtrack of Our Lives' Documentary
Apple purchased the rights to the documentary "Clive Davis: The Soundtrack of Our Lives," reports Billboard. The documentary will premiere tonight at the Tribeca Film Festival at the Radio City Music Hall in New York.
The film was directed by Chris Perkel and is based on music producer Clive Davis' autobiography, released in 2013. Davis was the president of Columbia Records from 1967 to 1975, and he founded Arista Records, where he was president of the company until 2000. He went on to found J Records, and then served as CEO and chairman of RCA Music Group.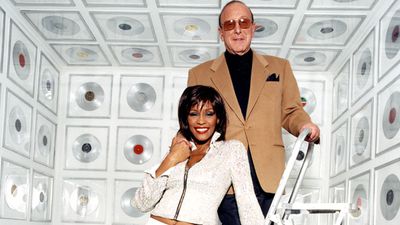 At the current time, Davis is the chief creative officer at Sony Music Entertainment. Davis has influenced many important music artists over the course of his career, including Whitney Houston, Barry Manilow, Aretha Franklin, Alicia Keys, Santana, Aerosmith, Bruce Springsteen, and more.
"Apple is a global innovator that has revolutionized the distribution of music," said Davis in a statement. "It is a touching honor to share the music and unique stories that have shaped my career with millions of Apple Music subscribers around the world. I am overjoyed to work with them to continue this incredible journey!"
Apple has not announced when it plans to release "Clive Davis: The Soundtrack of Our Lives," on Apple Music, nor has the company said whether the film will have a theatrical release.