LG's UltraFine 5K Display now ships in 1-2 business days on Apple's website in the United States and Canada, signaling that the display is finally back in stock after having been backordered for up to 4-6 weeks due to an interference issue.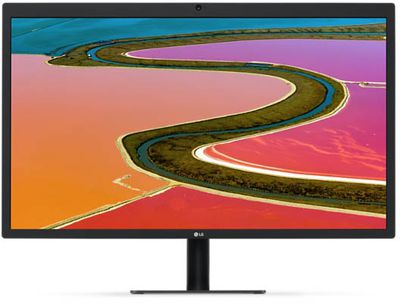 Specifically, some users experienced flickering issues with the UltraFine 5K Display when it came within close proximity of a Wi-Fi router, or in some cases, simply made contact with a MacBook Pro. LG apologized for the issue last month and said all models manufactured after February 2017 would be fitted with enhanced shielding.
Apple
stopped sales
of the LG UltraFine 5K Display at its retail stores and delayed shipments on its website about a month ago while LG worked on the fix, and it appears the issue is now resolved.
Those who purchased an UltraFine 5K Display prior to February can contact LG to have their model retrofitted with the same improved shielding.
LG's UltraFine 5K Display is still on sale for $974 until March 31, when the price will return to $1,299.95. Longer shipping times are still quoted in some other regions, such as Singapore and the United Kingdom.