Questionable Rumor Suggests Group FaceTime is Coming in iOS 11
Group FaceTime calls will be a new feature introduced in iOS 11, according to an unverified rumor shared by Israeli site The Verifier. Citing "several people familiar with iOS development," the site says group FaceTime calls are being worked on by Apple's iOS 11 team, with some of the work taking place in Israel.
Said to be a "social" update that focuses on iMessage and FaceTime development, iOS 11 will reportedly let users start multi-person calls through a group conversation in iMessage. Up to five people at once will be able to participate in a call.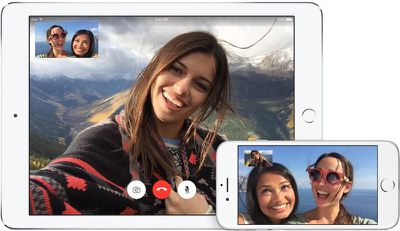 The Verifier is not a site with an established track record for accurate rumors, so it is not clear how reliable this information is. We've heard few details on iOS 11 at this point in time, so the rumor should be viewed with skepticism until backed up by a secondary source.
The site also says that Apple could choose not to release group FaceTime calls in iOS 11, instead saving the feature for a future update.
Group FaceTime calls have been a long-desired feature on iOS and Mac devices, and would go a long way towards bringing FaceTime more in line with Microsoft's Skype software, which allows several people to communicate with one another through video chats.
iOS 11 will likely be released alongside new iPhones in the fall of 2017, but we expect to see a preview of the new software at the Worldwide Developers Conference, likely to be held in June of 2017.