Other World Computing today announced the OWC DEC, an attachment designed to snap onto the bottom of a 2016 MacBook Pro to add additional functionality to the machine.
The OWC DEC adds 4TB of storage, an SD Card Slot, USB Type-A ports for using standard USB devices, and a Gigabit Ethernet port. According to OWC, additional features will be introduced at a later date.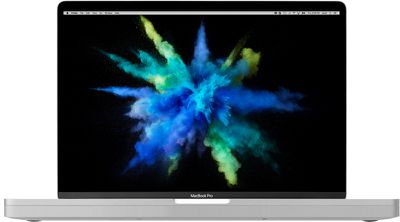 OWC has crafted the DEC from aircraft-grade aluminum that's designed to match with the finish of the MacBook Pro. It attaches flush to the bottom of the MacBook Pro, making it thicker, but doing away with the need for a separate dock. OWC says the DEC when attached to the 2016 MacBook Pro will be "as thin as a 2012 MacBook Pro," which measured in at 0.95 inches. The pictures of the OWC DEC appear to be early renderings and do not depict all of the listed ports.

"We've been developing this concept for over three years and feel now is the perfect time for this ground-breaking product," said O'Connor. "Storage space is always at a premium on a laptop and without the potential to upgrade the factory drive, the OWC DEC brings that option back in addition to cleanly supporting the gear we all rely on."
OWC plans to begin shipping the DEC out to customers in the spring of 2017. Pricing has not yet been announced.