Pebble has released a new firmware for its Pebble 2 and Time-Series smartwatches that brings a faster interface, improved heart-rate tracking features and Reminders support for iOS.
First off, the new 4.3 firmware update introduces a new watchface to 2-Series and Time-Series watches that includes at-a-glance readouts for time, step count, step progress for the day, and heart rate (2-Series only).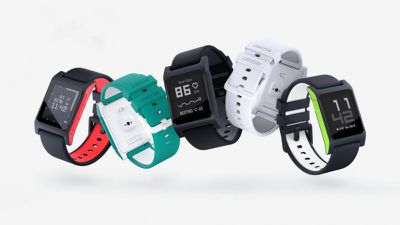 For 2-Series watches, the update introduces on-wrist and in-app heart-rate zones, which tally how much time the body has spent in Fat Burn, Endurance, and Performance HR zones.
Third-party phone apps like Runkeeper can now also use Pebble's heart-rate monitoring to capture, sync, and visualize pulse data during activities, while fitness apps that send live workout data to the watch can now include HR data from the watch in their visualizations.
Aside from improved overall heart-rate monitoring, the update also supports voice reminders that save to the user's timeline and sync with the iOS reminders app, so that reminders created on the watch show up in the default Reminders list. Marking items as done in a Reminders list also sync back to the watch.
Owners of compatible Pebble watches can update their Pebble apps to version 4.3 from the App Store, while 2-Series and Time-Series users should update their watches from the Pebble app via Menu -> Support -> Update Your Pebble.