Microsoft plans to launch its integrated developer environment Visual Studio for the Mac later this week, turning its cloud-first development program into a cross-platform experience that developers can use on both Mac and Windows. Although the official press release has since been deleted, TechCrunch spotted the news and noted that the launch of Visual Studio on the Mac is expected to happen during the Connect() conference this week.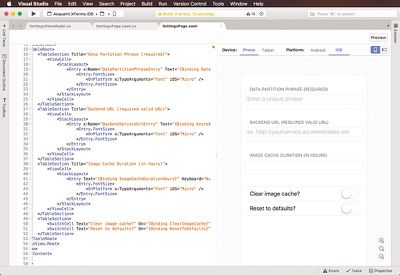 Visual Studio for Mac will allow developers to create Windows apps on Apple's macOS platform, with the use of cloud platforms like Microsoft's Azure and Amazon Web Services to keep work stored across devices. Microsoft called Visual Studio for Mac a "counterpart" to its Windows version, and said that any Windows user "should feel right at home."

At its heart, Visual Studio for Mac is a macOS counterpart of the Windows version of Visual Studio. If you enjoy the Visual Studio development experience, but need or want to use macOS, you should feel right at home. Its UX is inspired by Visual Studio, yet designed to look and feel like a native citizen of macOS. And like Visual Studio for Windows, it's complemented by Visual Studio Code for times when you don't need a full IDE, but want a lightweight yet rich standalone source editor.
Visual Studio on the Mac is said to run Microsoft's .NET software framework and include the programming language of C#. The Microsoft Connect() 2016 developer conference is set to run later this week, from November 16-18, so an official announcement from Microsoft about Visual Studio on the Mac is likely to happen sometime during the event.