Mockups Show AirPods in Apple's New Jet Black Color
Inspired by Apple's new Jet Black color for the iPhone 7 and iPhone 7 Plus, designer Martin Hajek recently created a few mockups of what the company's all-new wireless AirPods could look like if the accessories had a similar dark color option.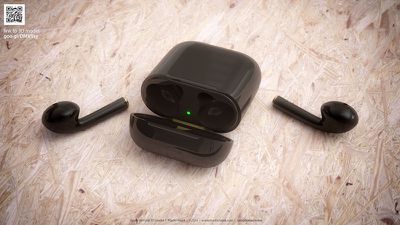 In his blog post, Hajek said he "modeled these earphones and rendered them in brand-new iPhone gloss black," making them visually identical to the new, shiny finish of the iPhone 7 in Jet Black.


Hajek even visualized the AirPods charging case in Jet Black. When inside of the case, the AirPods can get up to 24 hours of battery life, according to Apple. On their own, the Bluetooth headphones have up to 5 hours of music playback on a full charge.


Although most hardware announced at Apple's September 7 event is debuting later this week, on September 16, the AirPods still have an unspecified launch in "late October." If you want to check out more of Hajek's renderings of the Jet Black AirPods, visit the designer's website.