Apple Hit With Class Action Lawsuit Over iPhone Upgrade Program Woes
Boston law firm Block & Leviton today announced it has filed a class action lawsuit against Apple on behalf of iPhone Upgrade customers who are dissatisfied with how Apple handled iPhone 7 and iPhone 7 Plus pre-orders last Friday.
When customers who participate in the iPhone Upgrade Program went to pre-order an iPhone 7 or 7 Plus, they were forced to reserve a device from a local Apple retail store rather than being able to make a traditional online purchase. Many retail stores did not have sufficient stock to meet demand, leaving some customers unable to select the model, color, or storage capacity they desired.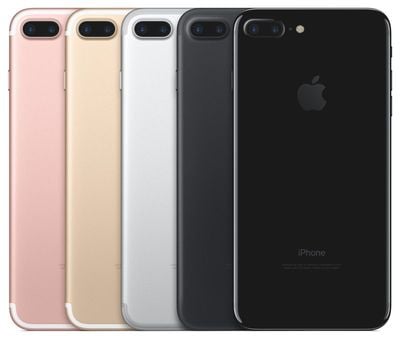 Many iPhone Upgrade Program members were unhappy with the ordering process and an inability to reserve a desired iPhone for launch day. Apple has responded to customer frustration and has been collecting customer information to attempt to get customers their iPhones as soon as possible. Apple's efforts have not, however, prevented today's lawsuit, which claims iPhone Upgrade Program users will face future upgrade delays due to the situation.
But, the lawsuit alleges, iPhone Upgrade Program customers, unlike every other customer, were shut out from reserving the most in-demand phone models and colors.

These customers are unable to "get in line" to reserve their favored devices. Instead, they are told to simply "check back." In the meantime, they will continue to be required to make monthly payments on their older iPhones, and their eligibility for future iPhones will be delayed, the lawsuit alleges.
The lawsuit asks Apple to reimburse iPhone Upgrade members who are forced to make extra payments while waiting for a new iPhone, make upgrade members eligible for a 2017 iPhone in September regardless of upgrade delays, and seeks to require Apple to make all of its iPhone inventory available to upgrade members.
Apple's iPhone Upgrade Program, arguably designed for the company's staunchest fans, allows customers to upgrade to a new iPhone each year. Customers can upgrade after as little as six months, so long as they have made 12 iPhone payments and trade in the iPhone in question when upgrading.