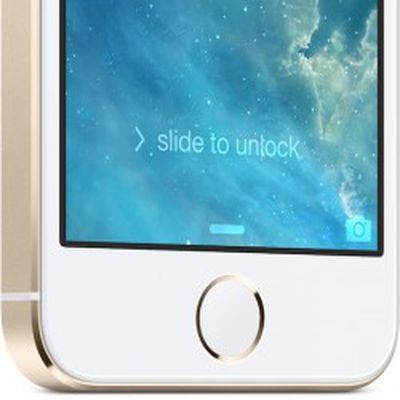 Police in Michigan are reportedly attempting to use a 3D model of a fingerprint to unlock a murder victim's phone and reveal clues that could help solve an open case.
Fusion reports that the investigation is still ongoing, therefore details remain murky, but essentially instead of requesting that the phone manufacturer unlocks the murder victim's handset, officers have asked computer scientists at Michigan State University to create a 3D printed replica of the victim's fingers so they can do it themselves.
The victim's body was apparently too decayed for a fingerprint to be directly applied to the phone, but the police already had a scan of the victim's prints from when the man was arrested in a previous case.
Most fingerprint readers like Apple's Touch ID are capacitive, meaning they use electric circuits that close when human skin comes into contact with them, which generates the image of the print.
However, a 3D printed finger doesn't possess the conductivity that human skin does. So, to circumvent the problem, engineers coated the printed fingers in a thin layer of metallic particles so that the fingerprint scanner can read them.
Currently it's unclear whether the method works, as the designers haven't yet delivered the printed fingers to the police to attempt to unlock the victim's phone.
Another potential stumbling block is that if the phone in question is an iPhone, then police may come up against a passcode screen, since newer Apple handsets request a passcode if the fingerprint unlock hasn't been used within eight hours and the code hasn't been entered in six days.
But if the technology is a success, then theoretically the authorities could use it on cases involving living suspects by applying for a court order.
Fusion notes that the courts draw a distinction between a fingerprint password and a memorized one. "Courts generally draw a line between the 'contents of the mind' (which is protected) and 'tangible' bodily evidence like blood, DNA, and fingerprints (which is not)," said Bryan Choi, a security, law and technology researcher.
So while a memorized password might be protected by the Fifth Amendment which protects against self-incrimination, a fingerprint isn't. Indeed, in 2014, a court in Virginia ruled that a suspect can be required to unlock their phone using their fingerprint.
Therefore if a suspect is at large but the police have their phone in hand and their fingerprints on record, there's nothing to say that the method could be used to unlock the device in the owner's absence.
Choi argues that in this day and age, phones should be considered extensions of the mind and therefore protected under the Fifth Amendment and not just the Fourth Amendment (protection against illegal search and seizure).
"We offload so many of our personal thoughts, moments, tics, and habits to our cellphones," Choi told Fusion. "Having those contents aired in court feels like having your innermost thoughts extracted and spilled unwillingly in public."