Apple Facing Class Action Lawsuit for Offering Refurbished Replacement Devices Under AppleCare+
Apple is facing a new class action lawsuit, levied today by customers in California who are unhappy that their iPhones and iPads were replaced with refurbished devices under Apple's AppleCare or AppleCare+ warranty plan.
Filed by Vicky Maldonado and Joanne McRight, the lawsuit, first shared by Cult of Mac, accuses Apple of failing to provide replacement devices that are "equivalent to new in performance and reliability" as stated in the company's terms and conditions.
Both plaintiffs purchased replacement devices under AppleCare protection plans and were given refurbished devices rather than new devices, which they claim is a violation of the aforementioned line in the AppleCare Terms and Conditions.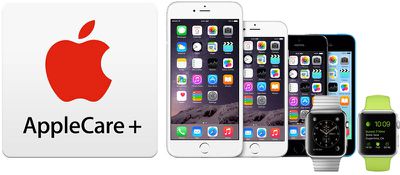 The Apple Plans purport to provide consumers with Devices that are "equivalent to new in performance and reliability." What that phrase means is 'new' as refurbished devices can never be the equivalent to new in performance and reliability. Plaintiffs allege that it means refurbished. Refurbished is synonymous with the term "reconditioned," that is, a secondhand unit that has been modified to appear to be new for all purposes relevant to this litigation.

"New" means a Device that has never been utilized or previously sold and consists of all new parts. The word "refurbished" appears only once in the AppleCare+ terms and conditions even though the printed booklet is 33 pages long.
The plaintiffs claim they were deprived of the "use and value" of their original devices when Apple replaced them with refurbished devices, suffering an economic loss in the amount of the cost of the AppleCare plans, the loss of value of their original non-refurbished devices, and the purchase cost and replacement cost paid to Apple.
Apple is being accused of breach of contract, breach of warranty, concealing information from the public, deceptive marketing, violating labeling requirements, and unfair competitive practices. The lawsuit covers all customers who purchased an AppleCare or AppleCare+ plan for an iPhone, iPad, or iPod touch after July 11, 2011.
The plaintiffs are seeking damages, attorneys fees, an order that would prevent Apple from replacing damaged or defective iOS devices with refurbished devices in the future, updated AppleCare+ terms and conditions, and an option to get a refund for a broken device instead of a repair.