iOS 10 Concept Features Dark Mode, Split Screen for iPhone
There's been some speculation that the dark theme of Apple's Worldwide Developers Conference website and WWDC app are hinting at a potential dark mode set to be released as part of iOS 10, and a new set of concept images from iHelpBR imagines what a dark mode setting could look like on iOS devices.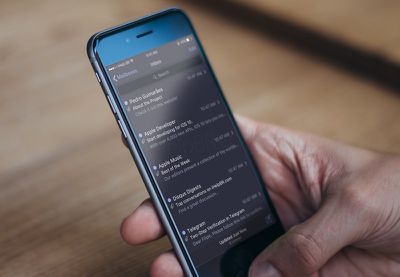 A system-wide dark mode is depicted in the images, offering up an example of what darker backgrounds would look like in Messages, Mail, Contacts, News, and more. iHelpBR speculates that such a feature could be set to come on automatically when the sun sets, darkening the entire operating system as is currently done in the Maps app.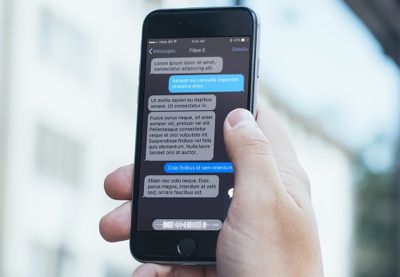 The site images a dark mode that would extend to built-in Apple apps and system menus, as well as third-party apps using a potential dark mode API.


iHelpBR's concept also features split-screen multitasking and picture-in-picture support, bringing the iPad feature to the iPhone when used in landscape mode. It's not clear if Apple would consider bringing split-screen multitasking to the iPhone given the small amount of screen real estate compared to an iPad, but some users would likely welcome the feature.


OS X has had a dark mode since the 2014 launch of OS X Yosemite, with a darker menu bar, dock, and system menus, and since then, it's been a highly desired feature for iOS. Despite the darker look of Apple's WWDC app and WWDC website, there is no concrete evidence a dark mode is coming, but it's a possibility. A dark mode was also featured in the iOS 10 wish list concept video created by MacStories.
iOS 10 will debut next week alongside OS X 10.12 and new versions of watchOS and tvOS. Apple is expected to show off the new operating systems at the WWDC keynote event, set to take place on June 13 at 10:00 a.m. Pacific Time. Following the keynote event, Apple will likely provide beta versions of new software to developers.