Apple announced yesterday that the
iPhone SE
will be available to order on March 24, with shipments and in-store sales beginning on March 31, in the United States, Australia, Canada, China, France, Germany, Hong Kong, Japan, New Zealand, Puerto Rico, Singapore, and the United Kingdom.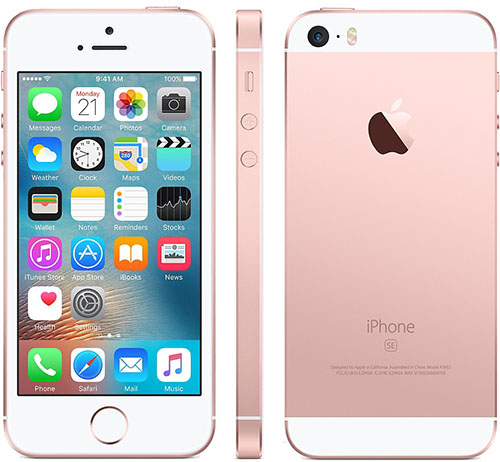 Apple's website indicates that the second round of orders will begin on March 29, with those shipments beginning in early April, in Austria, Belgium, Czech Republic, Denmark, Finland, Hungary, Ireland, Italy, Luxembourg, Poland, Portugal, the Netherlands, Norway, Russia, Spain, Sweden, Switzerland, Taiwan, Turkey, and the United Arab Emirates.
Apple also
confirmed
that orders will begin in early April, and presumably ship later in the month, in Albania, Andorra, Bosnia, Bulgaria, Croatia, Estonia, Guernsey, Iceland, Isle of Man, Jersey, Kosovo, Latvia, Liechtenstein, Lithuania, Macedonia, Maldives, Malta, Monaco, Poland, Romania, Slovakia, Slovenia, and South Korea.
Meanwhile, the iPhone SE is listed as "coming soon" in Bahrain, Brazil, Chile, Colombia, Egypt, India, Jordan, Kuwait, Malaysia, Mexico, Oman, Qatar, Saudi Arabia, South Korea, Thailand, and on Apple's broader Latin America website. Apple says "check back later for availability" on its Philippines website.
March 24 Orders
United States
Australia
Canada
China
France
Germany
Hong Kong
Japan
New Zealand
Puerto Rico
Singapore
United Kingdom
March 29 Orders
Austria
Belgium
Czech Republic
Denmark
Finland
Hungary
Ireland
Italy
Luxembourg
Poland
Portugal
The Netherlands
Norway
Russia
Spain
Sweden
Switzerland
Taiwan
Turkey
United Arab Emirates
Early April Orders
Albania
Andorra
Bosnia
Bulgaria
Croatia
Estonia
Guernsey
Iceland
Isle of Man
Jersey
Kosovo
Latvia
Liechtenstein
Lithuania
Macedonia
Maldives
Malta
Monaco
Romania
Slovakia
Slovenia
South Korea
"Coming Soon"
Bahrain
Brazil
Chile
Colombia
Egypt
India
Jordan
Kuwait
Malaysia
Mexico
Oman
Philippines
Qatar
Saudi Arabia
South Korea
Thailand
Latin America
ET Telecom
reports that Beetel Teletech will begin selling the iPhone SE from Rs 39,000 on April 8 at over 3,500 retail locations across India. Spanish website
iPhoneros
claims the iPhone SE will go on sale a few days earlier in Spain, on April 6. If you know of a launch date for another country, email us at
tips@macrumors.com
.
Apple confirmed the iPhone SE will be available in 110 countries overall by the end of May.