Apple Won't Bid on Streaming Rights to NFL's 'Thursday Night Football'
Apple has decided it won't bid on the digital rights to stream the NFL's "Thursday Night Football" package next season, according to Re/code.
The streaming rights to the NFL's Thursday evening games could have helped set the Apple TV apart from competing streaming boxes, but Apple reportedly felt the package "isn't enough to pull that off."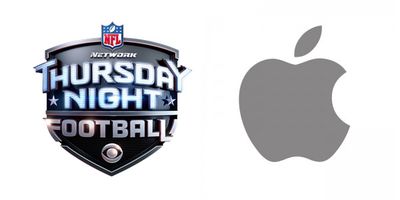 Amazon, Facebook, Verizon, and Yahoo remain candidates in the bidding war to stream the Thursday evening games online, the report claims.
Yahoo could be a frontrunner to secure the digital rights, after paying an estimated $15 million to exclusively live stream a 2015 regular season game between the Buffalo Bills and Jacksonville Jaguars at London's Wembley Stadium.
The NFL currently offers a live streaming service called Game Pass, but the app does not include "Thursday Night Football," and its selection of games is limited compared to rival platforms MLB At Bat, NBA League Pass, and NHL GameCenter.
In February, the NFL announced that "Thursday Night Football" will air on CBS, NBC, and NFL Network in 2016 and 2017. CBS and NFL Network will televise the first half of the schedule, with NBC and NFL Network televising the second half.