Facebook Expands the 'Like' Button to Offer Six Different 'Reactions'
Facebook today announced the rollout of its long-requested expansion of the simple "Like" button, with the introduction of "Reactions" onto its web and mobile platform. The update, meant to give users an easier and more diverse way to react to a friend's post, will begin slowly rolling out to Facebook users worldwide today.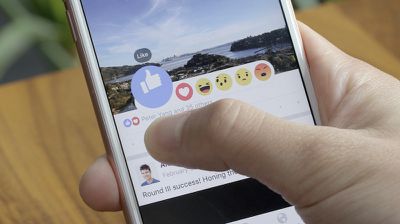 To use Reactions, all you have to do is hover over the traditional Like button on the web (or tap to hold on mobile), and choose from six different animated emoji reactions if a simple thumbs up is not enough. Including Like, the other five Reactions factor in Love, Haha, Wow, Sad and Angry.

We understand that this is a big change, and want to be thoughtful about rolling this out. For more than a year we have been conducting global research including focus groups and surveys to determine what types of reactions people would want to use most. We also looked at how people are already commenting on posts and the top stickers and emoticons as signals for the types of reactions people are already using to determine which reactions to offer.
Specifics on the introduction of Reactions to the mobile app were not given, but presumably the iOS and Android apps will see a slow rollout of Reactions alongside their web-based counterpart. Facebook said its early beta tests of Reactions "have received positive feedback so far," so it's confident users will see the use in an assorted mix of emotive responses in lieu of the previous solitary thumbs up button.
Check out Facebook's blog to see Reactions in action.