iPad Sales May Decline to Lowest Quarterly Level Since 2011
Apple will ship 9.8 million iPads in the first quarter of 2016, potentially its lowest quarterly tablet sales since the iPad 2 in mid 2011, according to Taiwan-based DigiTimes Research. The research note claims Apple will account for 21% of global tablet shipments, trailed by Samsung Electronics with 14% market share.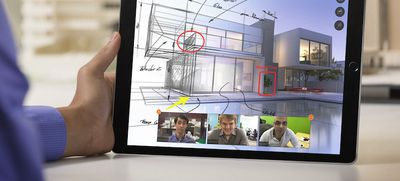 If the sales prediction proves to be accurate, 9.8 million iPad sales would represent a 39.1 percent quarter-over-quarter decline and around 20 percent decline compared to the year-ago quarter, based on iPad sales of 16.12 million in the most recent quarter and 12.62 million in the first calendar quarter of 2015.
Apple has sold less than 10 million tablets in a single quarter six times, but only once since June 2011. That sole time was the recent September 2015 quarter, when iPad sales totaled an uncharacteristically low 9.88 million. The overall tablet market has faced the same decline, with total shipments dropping 10.1% in 2015 over 2014.


iPad sales have declined for eight consecutive quarters year-over-year, partially because consumers upgrade their tablets less frequently than smartphones. Apple also skipped over releasing the iPad Air 3 last October, when it typically refreshes the 9.7-inch tablet, instead focusing its efforts on the introduction of the larger iPad Pro.
Apple is instead expected to debut the iPad Air 3 at its rumored March 15 media event, which could help combat the decline alongside the iPad Pro and iPad mini 4. Most of those sales will fall in the second quarter of 2016, however, so Apple's new tablets are unlikely to have a significant impact on the current quarter.