Likely False 13-Inch Skylake MacBook Pro Showing Up in Benchmarks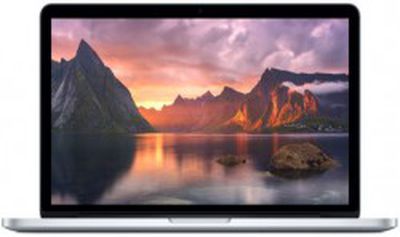 A pair of benchmark results uploaded to Geekbench 3 on January 14 purportedly belong to a next-generation Skylake-based 13" Retina MacBook Pro, but they more likely represent a Hackintosh.
The benchmarks report the machine as running an announced but unreleased 3.3GHz Intel Core i7-6567U processor, which would be appropriate for the high-end 13-inch model, and includes integrated Intel Iris Graphics 550 graphics. As a result, the results have generated some excitement among those eagerly awaiting Skylake notebooks from Apple.
Nevertheless, there are some unusual aspects of the benchmarks that suggest the results could belong to a Hackintosh instead.
First, the 15W4314 build number of OS X 10.11.3 shown in the results is an anomaly. Unreleased machines typically have unique build numbers due to customizations needed to support the new machines, but the "15W" prefix on the build number doesn't fit Apple's naming pattern even for custom builds. The build number for any machine running OS X 10.11.3 should begin with "15D", following Apple's naming pattern of "15A" for OS X 10.11.0, "15B" for OS X 10.11.1, "15C" for OS X 10.11.2 and "15D" for OS X 10.11.3.


The model identifier SKLCRB1,1 also does not line up with any of Apple's other pre-release identifiers. The reported 6GB of 1600 MHz DDR3 RAM is also suspect in both the amount and speed of the memory.
Moreover, the single-score and multi-score scores of around 2,500 and 4,500 respectively are lower than the current high-end 13-inch Retina MacBook Pro, which has a Broadwell Core i7-5557U chip. The Early 2015 model has single-core and multi-core scores of around 3,099 and 6,477 respectively.
Another sign that may point towards a Hackintosh is a motherboard ID of 50619A408DB004DA, which matches several benchmarks that have MacBookPro8,1 model identifiers but use desktop-class processors. That corresponds to a 13-inch MacBook Pro released in 2011.
Intel has slowly released Skylake processors since late 2015, and Apple will likely update at least part of its Mac notebook lineup with the new chips in the first half of 2016.