T-Mobile Offers Sprint Customers $200 Credit Per Line to Switch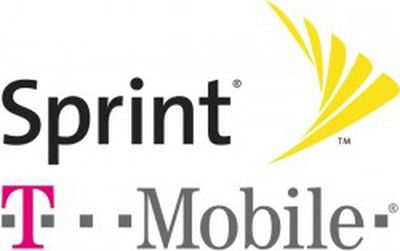 T-Mobile has announced a second "Un-carrier Unwrapped" promotion that offers Sprint customers a $200 bill credit for each line switched to a T-Mobile Simple Choice postpaid plan starting Thursday, November 26.
The offer is valid for Sprint, Boost Mobile and Virgin Mobile postpaid and prepaid customers, with no device trade-in required for the bill credit.
Sprint customers can still take advantage of T-Mobile's Carrier Freedom offer, which provides up to $650 towards a balance owing or to pay off early termination fees (ETFs) with an eligible device trade-in.
Just switch any Sprint number – including postpaid, prepaid, Boost and Virgin Mobile – over to a T-Mobile Simple Choice postpaid plan starting this Thursday, November 26 and you'll automatically get a $200 credit on your bill. That's $200 multiplied by as many lines as you switch. For a family of four, that could mean $800 extra, and for a business with 10 employees, we're talking about a $2,000 credit!
This limited time offer is part of T-Mobile's monthlong "Un-carrier Unwrapped" holiday promotion that began with three months of free unlimited LTE data for all Simple Choice postpaid customers earlier this week.
T-Mobile plans to unveil additional "gifts" over the next month, with a new gift coming at least once per week. T-Mobile CEO John Legere confirmed on Twitter that gifts are coming soon for AT&T and Verizon customers.