Microsoft this week began the sign-up process that will let a few iOS users test out an early beta version of its Cortana personal assistant ahead of its wide release sometime next year (via The Verge). Specifically, the company said it's looking for a "limited number of people" in the United States and China, with updates rolling out over the next few months to tweak features and provide any fixes to bugs found by the beta participants.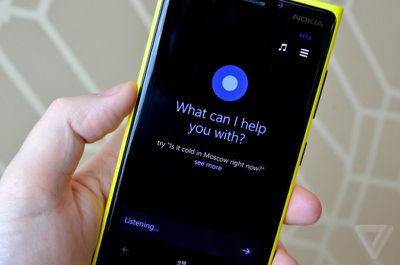 In the spirit of the Windows Insider Program, we're looking for a limited number of people to get their hands on an early version of the app. It's important to keep in mind that this is the first public release of the Cortana for iOS beta. And that for now, Cortana for iOS is only available in the U.S. and China. Over the coming months, we'll continue to deliver frequent updates to the app to expand the features and functionality.
The company reiterated that Windows is where Cortana "really shines," thanks to a few hardware-specific features, but promises that iOS users can expect a robust personal assistant that makes a "perfect companion" to the Windows experience. Those who are interested in testing out Cortana for iOS can complete a short survey on Microsoft's website to possibly become one of the limited access users of the beta, who will begin receiving download links in their email over the next few weeks.