Nintendo Announces First Mobile Game 'Miitomo,' Arrives March 2016
During a strategy meeting with its investors tonight, Nintendo announced its first smartphone game, according to The Wall Street Journal. The game is called Miitomo and will the the first of five games that'll be released by March 2017.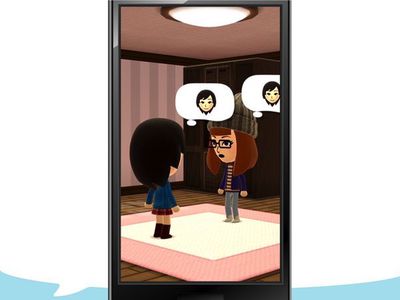 The game will be a free-to-play title with "attractive add-ons" that people can pay for. Users will create their own avatars, known as Miis, that can communicate with other users. Miis can communicate with other people's Miis without a users knowledge, and Nintendo says the game will find ways "to encourage people who are hesitant to talk to share things about themselves" with other users.
However, Nintendo says that the game has been delayed until March 2016; the game was originally intended to launch this year. The company says that one reason for the delay is the need to fully promote and explain what Miitomo is, but that it wants to currently concentrate its marketing efforts on other titles in its product pipeline. As noted by The WSJ, Nintendo's partner DeNA will focus on the operations of the games, indicating that Nintendo may be designing the games.


While Miimoto is a free-to-play game, Nintendo says that other games will be pay-to-download. The company also announced a new membership service called Nintendo Account, which will connect PC, Nintendo hardware and smartphone users. It'll also enable the transfer of game data between mobile and console games.