Comprehensive Comparison Shows Camera Improvements From Original iPhone to iPhone 6s
With each iteration of the iPhone, Apple improves camera quality, which has led to the iPhone being one of the most popular camera choices in the world. The iPhone 6s introduces the company's first 12-megapixel camera, an improvement over the 8-megapixel cameras Apple has used since the iPhone 4s and the most advanced iPhone camera yet.
Camera+ co-founder Lisa Bettany has taken a series of comparison shots that demonstrate how the iPhone has improved over the years, with photographs taken with every model of iPhone beginning with the original iPhone and ending with the iPhone 6s.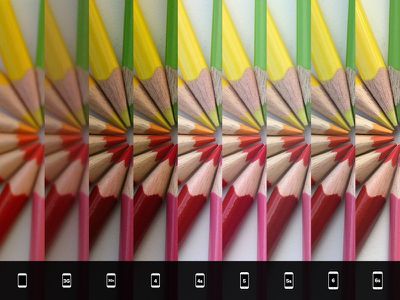 Her photographs provide a fascinating look not only at how the iPhone 6s has improved over the iPhone 6, but also at how smartphone camera technology has progressed over the last eight years.


Bettany compares images taken with each iPhone and the Camera+ app across eight categories, including Macro, Backlit, Backlit Macro, Daylight, Portrait, Sunset, Low-Light, and Low-Light Sunrise. There are, of course, striking differences between the original iPhone and the iPhone 6s, but even between the iPhone 6 and Apple's newest device, there are noticeable improvements, especially when it comes to detail.


Along with a jump in megapixels, Apple's iPhone 6s also includes several other improvements. "Deep Trench Isolation" prevents the color bleeding and artifacts that often come with an increase in megapixels, plus Apple's also introduced faster autofocusing speeds and a new image signal processor for better noise reduction and improved tone mapping.
In Bettany's opinion, the camera improvements combined with software updates and the A9 processor on the iPhone 6s make it the best iPhone camera yet. "There is an apparent increase in the speed of auto focus and improvements to colour accuracy, details and sharpness, especially in low light," she writes.
Bettany's full selection of image comparisons are well worth checking out and can be found on her website.