iPhone 6s and 6s Plus Orders Begin Shifting to 'Preparing for Shipment'
The first batch of customers that pre-ordered the iPhone 6s and iPhone 6s Plus are beginning to see their order statuses change from "Processing Items" to "Preparing for Shipment" on Apple's website, less than nine days before the new smartphones launch on September 25.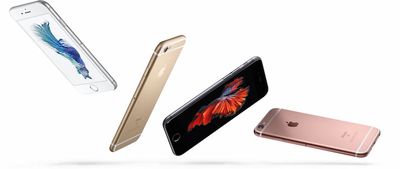 The customers that have seen early movement on their iPhone 6s pre-orders all appear to live outside of the United States, with order status changes occurring in Canada, France, Germany and the United Kingdom. Apple has also begun charging credit cards for some of these customers, which is common at this point in the pre-order process but earlier than usual this year.


While some orders are now moving to the "Preparing for Shipment" stage, new iPhones will be held at FedEx, UPS and other couriers for delivery until September 25. In rare cases, however, some customers might receive their iPhone slightly earlier.
iPhone 6s and iPhone 6s Plus shipping estimates range between September 25 and October 2 for several customers, but some iPhone 6s Plus and Rose Gold models may ship later due to stronger demand.
Apple began accepting pre-orders on September 12 at 12:01 AM Pacific in the U.S. and eleven other countries, with shipping estimates quickly slipping to 2-3 weeks or later for the most popular models.
iPhone 6s and iPhone 6s launch on September 25 at Apple Stores and authorized resellers in the United States, Australia, Canada, China, France, Germany, Hong Kong, Japan, New Zealand, Puerto Rico, Singapore and the United Kingdom.