iPad Pro Features Improved Storage Controller for Desktop-Class Performance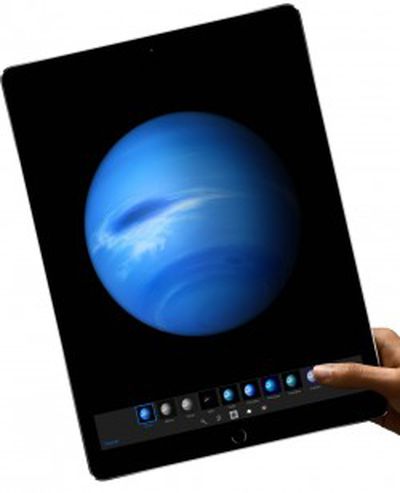 Apple's new iPad Pro is powered by a 64-bit A9X processor that delivers up to 1.6 times faster performance over the iPad Air 2, with up to twice as fast graphics. Apple also says the tablet is faster than 80% of portable PCs shipped in the last 12 months.
Apple's website notes the underlying technology behind the iPad Pro's desktop-class performance is a new storage controller that increases read and write speeds so that large files, such as 4K videos or RAW photos imported from an HD camera, can be opened much quicker (via AppleInsider).
The A9X chip is capable of processing data so quickly, it demanded a new memory architecture. iPad Pro features a revamped storage controller that helps deliver performance better than some desktop computers. This increases read and write speeds, so you can quickly open even the largest files. Like the big 4K movie you just edited or all the RAW images you imported from your HD camera.
iPad Pro launches in November in Silver, Space Gray and Gold, starting at $799 for a 32GB Wi-Fi only model. A 128GB Wi-Fi only model will cost $949 and a Wi-Fi + LTE 128GB model will cost $1,079. A new Apple Pencil and Smart Keyboard will launch alongside the tablet for $99 and $169 respectively.