A9X Chip
By MacRumors Staff
A9X Chip Articles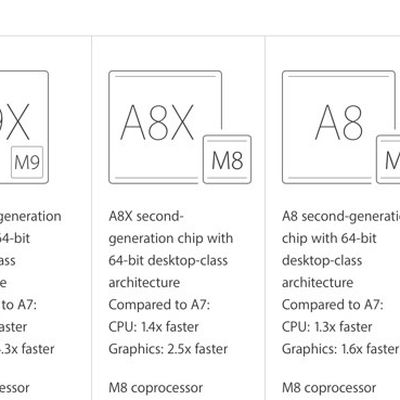 The new 9.7-inch iPad Pro adopts the same powerful dual-core 64-bit A9X chip that was first introduced in the 12.9-inch iPad Pro, but the two tablets are not on par when it comes to performance. Based on information on Apple's website, it appears the A9X in the 9.7-inch iPad Pro is slightly underclocked compared to the A9X in the 12.9-inch iPad Pro (via AppleInsider). On its iPad comparison...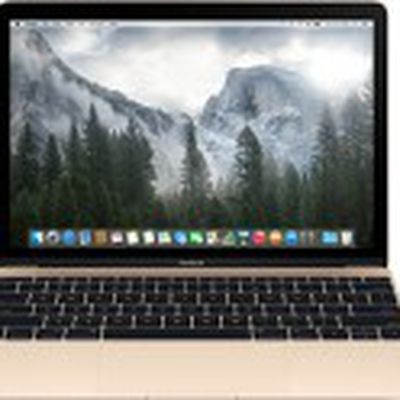 Apple released the iPad Pro on the Apple Online Store and at select Apple Retail Stores and resellers earlier today, and we have rounded up some interesting facts and news announcements surrounding the 12.9-inch tablet. iPad Pro Delivers Notebook-Level Performance Geekbench results show that the iPad Pro's A9X processor is a dual-core chip running at about 2.25 GHz, as reported by Ars...

Apple's new iPad Pro is powered by a 64-bit A9X processor that delivers up to 1.6 times faster performance over the iPad Air 2, with up to twice as fast graphics. Apple also says the tablet is faster than 80% of portable PCs shipped in the last 12 months. Apple's website notes the underlying technology behind the iPad Pro's desktop-class performance is a new storage controller that increases...