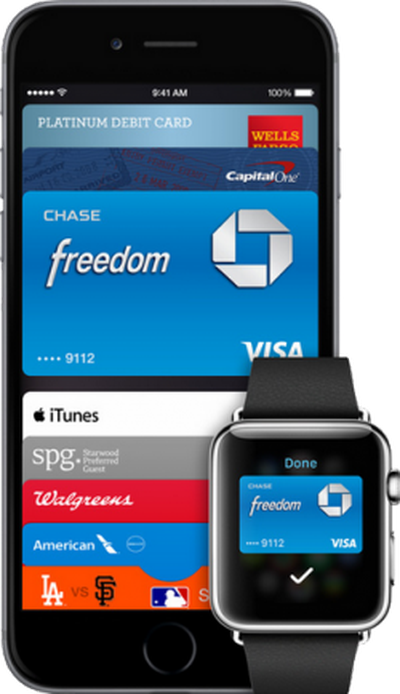 Apple updated its Apple Pay participating issuers list today with 18 additional banks, credit unions and financial institutions supporting the contactless payment service in the United States. Apple Pay now has over 400 participating issuers nationwide, and several more plan to support the NFC-based mobile payment service in the future.
The newly added Apple Pay participating issuers are reflected below, although it's worth noting that some banks, credit unions and financial institutions listed may have already had support for the contactless payments service and are only now being reflected on Apple's website.
The full list of new Apple Pay participating issuers:
Arlington Community Federal Credit Union

Bank of Idaho

BankFirst

Charter Bank

Community Bank

Community Bank of Oak Park River Forest

Corporate America Family CU

Credit Union of New Jersey

Del Norte Credit Union

Empower FCU

FORUM Credit Union

Gesa Credit Union

Institution for Savings

Mid-Missouri Bank

Owen County State Bank

Pacific Service Credit Union

Statewide Credit Union

Vinton County National Bank
Apple Pay remains limited to the United States and United Kingdom, although Apple is committed to an international rollout of the mobile payments service in additional countries such as Canada and China in the future. The Wall Street Journal previously reported that Apple is planning a November launch of Apple Pay in Canada.