Apple Recalling Small Number of Third-Generation Apple TVs Due to Faulty Part
Apple yesterday began contacting some customers who recently purchased third-generation Apple TVs, informing them that their devices had shipped with an unspecified faulty part and offering an exchange for a brand-new unit shipped from the company.
Unlike some other repair or recall programs, Apple has not posted a public advisory about the issue, suggesting it is a small batch of affected units. As a result, the company is proactively reaching out to owners of the devices known to be defective and offering an exchange. Our defective Apple TV was purchased just a few weeks ago, and other affected customers are likely to have purchased their devices in a similar timeframe.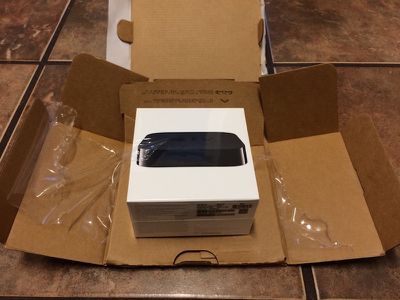 Replacement Apple TV shipped overnight from Apple
Hi Mitchel,

I understand the concern, Apple typically does not reach out to customers proactively this way.

I just need you to confirm that you have this device and to make sure I have the right shipping address (i see that below). I will then send you a new apple tv, we will email FedEx labels to send back the old one then once we get the old one, we will send you an iTunes gift card for the troubles.
Some users receiving emails from Apple may not have experienced any issues with their Apple TVs, as workers at the Help Desk have noted the company is taking preventative measures in identifying devices with the faulty part before any problems may arise.
Because Apple is contacting affected users individually and has not posted an information page on the Apple TV issue, it's likely that only a very small number of people purchased a faulty Apple TV. Readers do not need to worry whether their Apple TVs are defective, as anyone with a bad device will be contacted directly by Apple. Those who have been contacted, however, should be reassured that this is a legitimate replacement program initiated by Apple.