T-Mobile iPhone Users Seeing Frequent Random Restarts and Blue Screens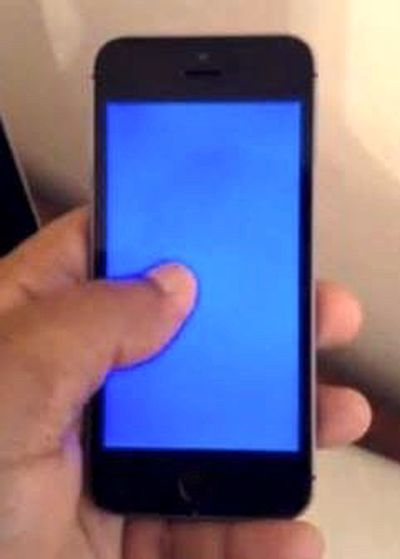 A growing number of T-Mobile iPhone users are complaining about seeing frequent restarts and "blue screens of death" on their devices, a problem that seems to have begun very recently. MacRumors has received several complaints from readers, and there are also numerous reports of problems on Twitter, Facebook, and reddit.
Affected users are experiencing a split second blue screen that's followed by their devices restarting, and it appears most people who are seeing issues are T-Mobile customers that began having problems last night or this morning.
Known devices with problems include the iPhone 6 Plus, the iPhone 6, and the iPhone 5s, with restarts happening at 10 to 30 minute intervals. Multiple versions of iOS 8 appear to be affected, including iOS 8.1 and iOS 8.3.
Hey guys. So this morning my iPhone 6 (4 months old) started just randomly restarting itself every 20-30 minutes or so. I wasn't even using it most of the time, it was in my pocket at work (could tell because of lock screen that indicated I needed to enter my pin after a restart as opposed to finger ID). At one point I was texting my SO about it, the screen turned blue for maybe 2 seconds and it restarted.
It is not clear if T-Mobile recently pushed a carrier update that's causing the problem, but a reddit user who spoke with T-Mobile's support staff said that he got the impression that T-Mobile believes a memory problem might be the cause of the restarts. "The sense I got from the technician is that a) they suspect memory problems, and b) they're getting a lot of calls about it," he wrote.
Some users have had success putting a stop to the restarts with a hard reset, and that's the solution that T-Mobile is recommending to customers who call in. If that doesn't work, T-Mobile is instructing customers to clear out their old text messages and do a factory restore via iTunes.
Update: Many users are reporting that disabling Wi-Fi Calling fixes the issue.