Upcoming 'Apple Music' Streaming Service to Include Three-Month Free Trial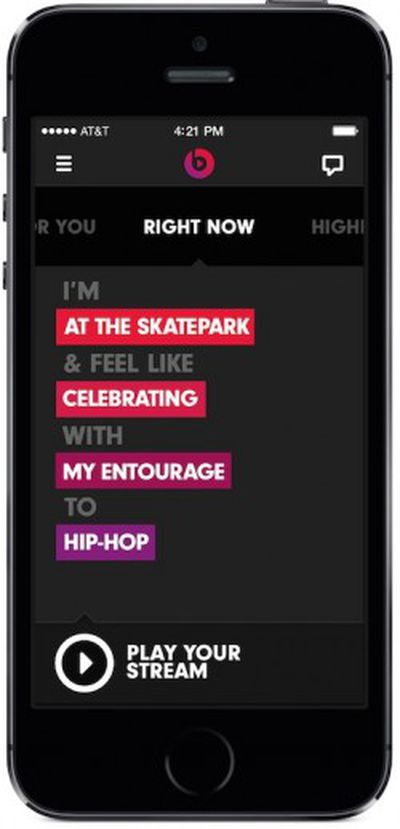 Ahead of the introduction of Apple's new streaming music platform, Financial Times has shared some key details about the service, confirming it will be called simply "Apple Music." With the launch of the service, Apple will be largely abandoning its iTunes branding, using the name only for the online store.
As has been previously shared, Apple will not be offering a freemium ad-supported listening tier like Spotify, and will charge $9.99 per month for the service. Apple plans to draw customers in by offering a three-month free trial, much longer than the 30 days competing services offer.
Apple's new music service is built upon Beats Music, its existing subscription service that it acquired last year. Apple executives heavily lauded Beats Music's emphasis on human curation and customization, with many of the features in Beats Music remaining in the new streaming service. For example, the new music service will continue to ask users to select favorite musical genres and styles, and paired with recommendations from artists, Apple hopes to help listeners discover songs.
Apple's iTunes Radio is also being revamped and potentially renamed, as it is being positioned as a free companion service to Apple's streaming music offering. We have previously heard that Apple's new version of iTunes Radio will be aimed primarily at users who are not in the United States, serving as a gateway service to entice people to pay for music.
Apple plans to use well-known DJs and celebrities to present music on its new radio service, and has hired several BBC Radio DJs like Zane Lowe to market the service in Europe.
Some of the celebrities who were photographed wearing Apple Watches ahead of its launch earlier this year, such as rapper Drake, will soon be acting as DJs on Apple's new radio service, which will emphasise the personal tastes of artists over using algorithms to curate music, as Pandora does.
Apple plans to unveil its new music service at its WWDC keynote, taking place on Monday. The new streaming service and the new radio service will both be built into the revamped Music app introduced in iOS 8.4.