Apple Begins Shipping Gold Edition Watches to Early Pre-Order Customers
Starting on Monday of this week, Apple began preparing to ship out the first batch of gold Apple Watch Editions to customers who pre-ordered in April. MacRumors readers have begun seeing credit card charges for the devices and have received shipping notifications and courier information from Apple. Some of the first Apple Watch Edition orders will begin arriving tomorrow.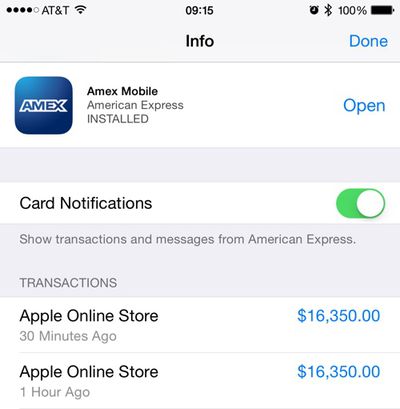 Image via MacRumors reader Calvin


The Apple Watch Edition is available in yellow gold or rose gold and is priced between $10,000 and $17,000. Given its high price tag, the Apple Watch Edition delivery process is somewhat different than the delivery process of Apple's less expensive watches, with customers receiving emails asking them to set up a delivery time.


iFixit's Kyle Wiens ordered a 38mm Apple Watch Edition with a Black Sport Band and shared his tracking information and courier emails with MacRumors. His order was initially placed on April 10 and shipped out on Thursday, May 21. His delivery date was originally set for Sunday, May 24, but was moved up to Saturday, May 23.


Wiens tells MacRumors that while he initially ordered the Apple Watch Edition to do one of iFixit's traditional teardowns, he had second thoughts and ultimately decided iFixit couldn't afford to do the teardown. Wiens will be returning the Apple Watch Edition to Apple, but if an iFixit enthusiast has an Apple Watch Edition they wouldn't mind loaning out, he can do a non-destructive metallurgical analysis on the device.
Thus far the Apple Watch Edition has only been available in small quantities in some of the luxury fashion boutiques that have featured the Apple Watch, and it's also been seen on the wrist of several celebrities and designers including Katy Perry, Beyonce, Jay Z, Karl Lagerfeld, Pharell Williams, and more. With shipments going out over the next few weeks, we may be seeing more Apple Watch Edition models in the wild.