First Apple Watch Deliveries Begin in Australia
It's now April 24 in Australia, and Australian customers who pre-ordered Apple Watches are beginning to receive their watch deliveries, according to numerous posts on Instagram, Twitter, and various Internet forums, including the MacRumors forums. Unboxing videos and early first impressions should begin trickling out soon.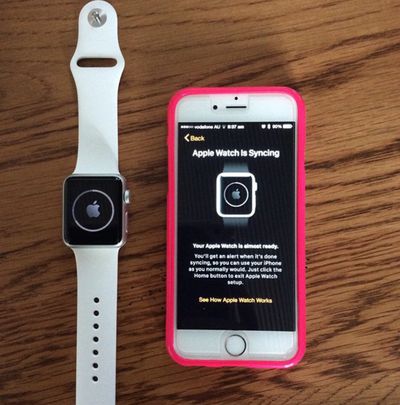 Customers in other first wave launch countries will begin receiving their shipments as soon as local delivery companies open for the day. After Australia, orders in Hong Kong, China, and Japan will go out, followed by France, Germany, and the United Kingdom. Apple Watch orders in the United States will start arriving at approximately 9:00 a.m. Eastern Time.
began shipping out
earlier this week. Initial shipments seemed to be limited to customers who pre-ordered early, but later in the week, customers who originally had 4 to 6 week shipping estimates
were surprised with early shipping times
. Apple has said that many customers can expect to see their Apple Watches
arrive earlier
than expected, but an April 24 delivery date remains in question for some orders, as there are customers who pre-ordered early and have not yet received shipping information.
Apple will not be carrying the Apple Watch in its retail stores tomorrow as orders have been limited to online only, but several high-end fashion boutiques around the world have a limited amount of stock for purchase. These stores are located in Tokyo, London, Paris, Berlin, and Milan.