Apple Stores' ability to generate a high rate of foot traffic in malls is allowing Apple to win "sweetheart deals" from mall operators while increasing mall sales 10%, according to a new Wall Street Journal report.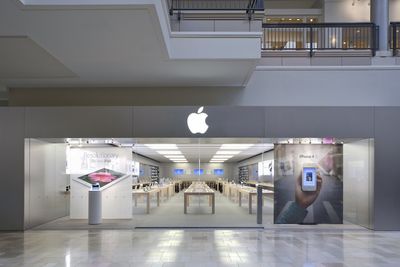 Apple draws so many shoppers that its stores single-handedly lift sales by 10% at the malls in which they operate, according to Green Street Advisors, a real-estate research firm. That gives Apple the clout to negotiate extremely low rents for itself relative to its sales, while creating upward pressure on prices paid by mall neighbors who might not benefit from the traffic.
Mall operators usually strike deals with department stores that allow them to pay low common area fees and almost no rent in exchange for drawing traffic to the mall. Smaller non-department stores generate most of the rental fees collected by mall landlords, paying as much as 15% of their sales a square foot in rent.
Because Apple Stores bring in so much traffic that leads to increased sales in other parts of the mall, Apple has been able to win rental agreements that see it paying as little as 2% of its sales a square foot. Typically, rents paid to mall operators are based on how much the retailer expects to sell, which is influenced by overall mall traffic.
Average-grossing Apple Stores can garner $6,000 in sales a square foot, while higher grossing Apple Stores net $10,000 in sales a square foot, sources tell the WSJ. At 45 enclosed malls, Apple's share of gross sales averaged 14% in 2013, up just over 10% from 2002.
While Apple's success in retail affords it sweetheart deals, it also gains breaks in other forms of payment to mall landlords. For example, some landlords require tenants to pay additional rent if sales exceed a certain trigger. Apple doesn't have to pay that additional rent, while its neighbors do.
Additionally, because of Apple's influence on mall traffic, retailers have begun asking mall landlords to exclude Apple as an example at the negotiating table, largely because its success is an extreme case compared to other non-department store mall retailers.